Our Team
The 5 Buckets Foundation has established a committed and passionate national leadership board who share a single-minded vision that we can create meaningful financial education for all.
Our Vision
"Our vision is to foster a world in which our citizens enter adulthood financially literate. We believe that financial literacy at a young age is key to ensuring long term economic stability, breaking the cycle of poverty, and building thriving communities.

Steve Mayer

The 5 Buckets Foundation Founder
Our Board of Directors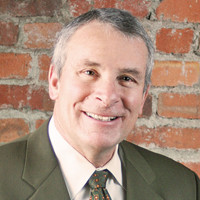 He is a CPA by trade, however, his entrepreneurial nature has lead him to be involved in starting over 18 different businesses, including two accounting firms, a few restaurants, a bookstore chain, a catering business, real estate, and a number of nonprofit foundations. His companies have been listed as a Best Place to work over ten times. He's served on over 20 nonprofit boards and always finds a way to give back.
He is also the author of three books, with a fourth on the way.
The first book, The Toughest Guy I Ever Knew and Other Short Stories, is personal in nature, with short stories that provide bits of advice on business and life and are sprinkled with humor and his philosophy on running his businesses.
The second book, 5 Buckets, 4 Shovels, a Beach and a Map: A Guide to Financial Security, is a book for adults of every age and income, written using simple language and illustrations to help convey the complicated subject of financial planning.
The third book, Adulting 101: A Guide to Personal Finance, is an introductory personal finance guide for all young adults. We have found that young people are graduating from high school without any knowledge of how to pay a bill, get a credit card or open a bank account. This book provides some baseline knowledge on a variety of topics so that kids will have a chance as they navigate into adulthood.
After writing these books, Steve started a nonprofit to teach people about personal finance called The 5 Buckets Foundation. The proceeds from all 3 books benefit the Foundation.
He lives in San Mateo with his wife, Patty, of over 25 years and has three children—Dylan, and twins, Kenzie and Nicola.
He is a man of many traditions, including over 40 consecutive years of backpacking with his group of friends. For fun, when he turned 60, he completed an Ironman "because it seemed like a worthy goal". At 65, he shows no signs of slowing down still going for a bike ride or jog at 5 a.m. ... don't be surprised if you get a call at 4 a.m. from Steve wondering why you slept in.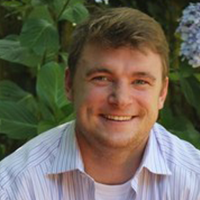 He holds a degree in mechanical engineering from Cal Poly SLO and has previous work experience at ARMUS Corporation, a healthcare analytics SaaS company. Most of his professional career has revolved around restructuring processes, tools, and workflows to facilitate company growth and efficiency gains. Wherever there is a key, measurable metric to be found, Dylan will find it! As an avid powerlifter who has broken dozens of state and national records, Dylan is also building his own personal training business in his free time. He feels fortunate to have been taught financial literacy at a young age and hopes to spread that knowledge to help his peers set themselves up for financial success.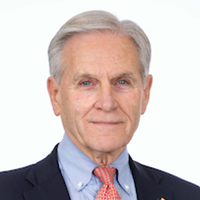 As for education, Jim received a BBA University of Notre Dame, MBA University of Chicago.
He looks forward to adding value to the financial literacy mission of the Foundation. In his experience as a banker, he has encountered many talented people; entrepreneurs, professionals, corporate leaders, etc., who lacked the financial foundation to round out their skill set. Basic financial training at the high school level can make a difference.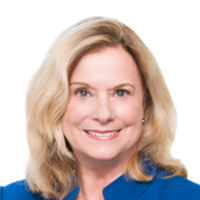 For many years, Janis and colleagues have helped organizations design and manage internal and external communications, serving clients ranging from countries; to colleges and universities; to health care systems; to major nonprofits, to professional services firms, including SD Mayer & Associates.
A Journalism graduate of the University of California Berkeley, Janis started her career at the Chicago Sun-Times, went on to edit a monthly business magazine, managed in-house corporate communications, and worked for a national public affairs firm before starting MacKenzie. An active member of the Bay Area business community, Janis has chaired the San Francisco Chamber of Commerce and Saint Francis Foundation Boards, (where she served with Steve Mayer), and currently serves on the Wells Fargo Community Advisory Board and the British-American Business Council.
With a long-standing commitment to "doing well by doing good" both personally and professionally, Janis believes that helping others succeed is the most satisfying aspect of her career. She is proud to help the next generation achieve financial literacy and independence through the work of the 5 Buckets 4 Shovels Foundation.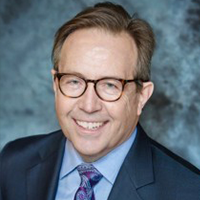 Since taking over as CEO in 2014, he has strengthened the organization's staff, Board, programs, fundraising and finances, and moved the center from a leaky building to two state-of-the-art locations.
Mike's career includes tenures as a Presidential Management Intern in Washington, DC, San Francisco District Director and Regional Administrator of the U.S. Small Business Administration, and President & CEO of Independent Charities of America, President & CEO of Christian Service Charities, Medical Research Charities and Neighbor to Nation, President & CEO of Noble of Indiana and President & CEO of the Southeastern Council of Foundations. He was an adjunct professor in the Indiana University School of Public and Environmental Affairs while CEO at Noble and served as Vice President for University Advancement and Chief Strategic Relations Officer at his Jacksonville University alma mater.
In addition to JU, where he received the President's Award for Outstanding Leadership at Commencement, Mike was the first to graduate from St. Louis University with both Juris Doctor and Master of Arts Public Administration degrees. He served as president of the student body at both universities. He is a graduate of the Federal Executive Institute, Indianapolis Diversity Leadership Institute and Leadership Jacksonville Class of 2012. He also is a Certified Association Executive.
Mike has chaired a plethora of boards and campaigns in cities including Washington, DC, San Francisco, Indianapolis, Atlanta, and Jacksonville. He currently serves as Chair of the Family Foundations of Northeast Florida Board of Directors and as Chair of the Leadership Development Team for Leadership Jacksonville.
He has testified before Congress, addressed 35,000 San Francisco Giants fans from home plate and stood before bevies of microphones at press conferences following natural disasters. He has written a regular business column for the Contra Costa Times and op-eds for the San Francisco Business Times and Indianapolis Star.
Mike has received the Arthur S. Flemming Award for Outstanding Individual Performance in the Federal Government, an award won by astronaut Buzz Aldrin and Senator Daniel Patrick Moynihan among others, and resolutions honoring his leadership from the California Senate and Indianapolis City – County Council. He was selected in 2009 as one of Jacksonville University's 75 Distinguished Dolphins.
Mike and his wife, Cathy, have three children and three grandchildren.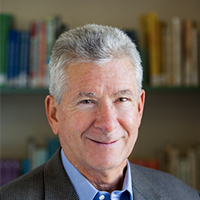 He is "retired" and is fortunate to be able to devote most of his time to his family and several educational and charitable organizations, notably Riordan High School, Amor Ministries and the Michael and Sally Mayer Family Foundation.
For most of his professional career, he was a Wall Street analyst and was consistently recognized by Institutional Investor Magazine as one of the top analysts in the energy sector. He was cited four times by Institutional Investor Magazine as one of the top ten stock pickers among all Wall Street analysts. In 1999, he was ranked in the annual Reuters Poll as the #4 analyst in all industries and the #1 analyst in the Integrated Oil category. In 2003, he was selected by Fortune Magazine as an All-Star Analyst (only eight out of about 1300 Wall Street analysts were chosen), and cited as the only analyst in the energy sector to make money in each year of the bear market.
He received a B.A. in Economics from Stanford University in 1975 and an MBA in Finance from the University of California at Berkeley in 1978. He met his beautiful, precious wife Sally at the freshman welcome dance at Riordan! They have been married for 46 years and are blessed with three children and five grandchildren.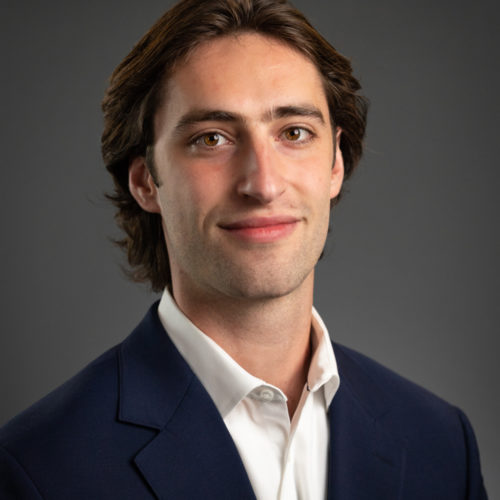 Nick is a San Francisco native who graduated from UC: Santa Barbara with a degree in Political Science. Since then, he has worked for First Republic Bank in a variety of roles, helping clients to secure financing and chart a course towards a healthy and sustainable financial future.
Nick's passion for financial literacy started at a young age and has included founding investing clubs and hosting 'how to file your taxes' workshops for his peers throughout high school, university, and beyond.
Nick is an avid outdoorsman – in his free time, you're likely to find him surfing out at Ocean Beach, rock climbing, or eagerly hiking through the wilderness in search of the next undiscovered surf break along the California coast.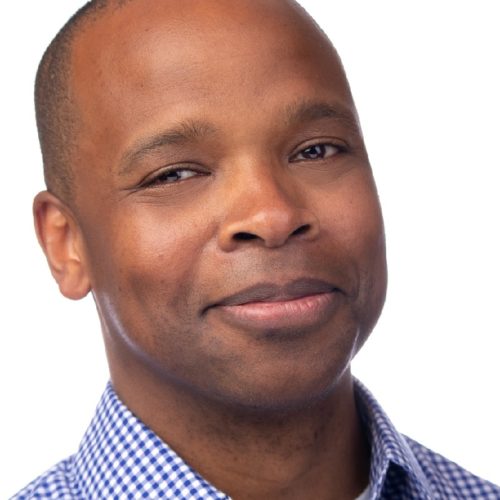 Yulee graduated from Yale School of Management with a Master's in Business Management and has had vast experience including being an officer in the Navy as a submarine engineer, founded a nonprofit that helped military families transition to civilian life, and currently works at Salesforce as an Account Executive. His extensive career of helping others, especially military families, shows his passion for giving back.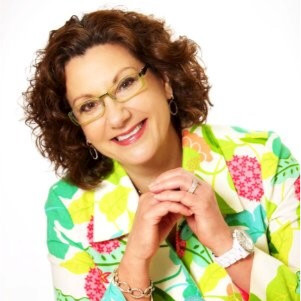 Christine Hollinden brings more than two decade of professional services marketing experience. Leading a team of strategic marketing consultants, Christine focuses firms on three fundamental elements of success: positioning, processes, and people. With her eye firmly focused on results, her down-to-earth guidance and in-depth business knowledge enables her clients to take steps that produce positive revenue results. Her specialty is marketing for professional services with a large focus on accounting firms.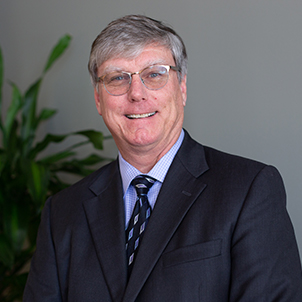 William S. Keller joined CBB in April 2009. Prior to being appointed President, Chief Executive Officer and Director, Mr. Keller provided consulting services to the bank from November 2008 through March 2009. Mr. Keller served as a banking consultant from April 2008 until March 2009. He served as executive vice president and chief operating officer for Diablo Valley Bank from October 2003 until its acquisition by Heritage Bank of Commerce in April 2008.
Mr. Keller previously was president and chief executive officer of Bay Bank of Commerce, a wholly owned subsidiary of Greater Bay Bancorp and senior vice president of CivicBank of Commerce. He holds a B.A. in Psychology from California State University, East Bay and is a graduate of Pacific Coast Banking School, University of Washington. He has been active in local nonprofit organizations, including acting as a board member of Oakland's Children's Hospital & Research Center Foundation.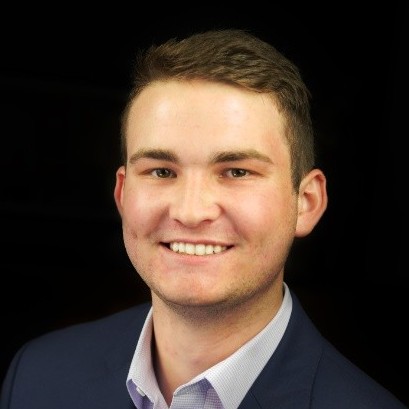 Henry is a transfer pricing senior consultant at Ernst & Young with experience working with publicly traded and private clients in the technology, consumer product, and healthcare industries. He is passionate about expanding access to education opportunities, including financial literacy, for underserved communities and serves as a Director for Ernst and Young's Mentorship for Access and Persistence college mentorship program. In his free time, he enjoys skiing, playing guitar, and reading anything he can get his hands on.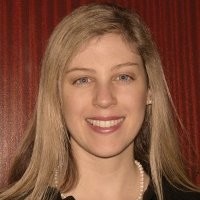 Vicki Terheyden has close to two decades of experience in marketing and communications for a range of education, nonprofit, business, law, and hospitality clients. In her current role as Director of Communications and Marketing at Archbishop Riordan High School in San Francisco, she is also part of the school's fundraising team and ran a student leadership program focused on service and college and career prep.
Both from her family and professional mentors throughout her career, Vicki understands the critical importance of education, philanthropy, and giving back to the community. She has served on the boards of several small nonprofit and membership organizations, and was an alumni representative for her alma mater, Georgetown University.
Full-Time Staff
As a Business graduate of Cal Poly SLO, Yasi has years of experience in marketing, sales, community outreach, public speaking, data analysis, social media marketing, project management and much more. With numerous jobs in marketing, sales and customer service, Yasi has developed strong skills in all of these areas that make her a well-rounded member of the workforce. One of her passions include travel which led her to living abroad three different times throughout her college and post-graduate life – the most recent experience working as a tour guide in Florence, Italy. Other than travel, Yasi enjoys playing tennis, yoga, reading, writing and exploring San Francisco. Yasi has always had a love for helping people – she one day hopes to be a life coach and motivational speaker. She has recently received her credentials to become a Certified Educator in Personal Finance (CEPF) and is one of the presenters of the 5 Buckets Foundation. Through her work at the 5 Buckets Foundation she is excited to give back to her community while impacting student's education.
Donate
Your contribution will support our mission and enable us to provide workshops, free books, and literacy resources to students and adults in the Bay Area and beyond.
Donate