Our mission is to ensure that everyone has the financial tools necessary to lead a successful future.
About Us
Providing financial literacy programming to students and those historically excluded from economic opportunity, we also present personal finance workshops to nonprofits, adults, veterans, and any one who needs this critical knowledge.
Learn More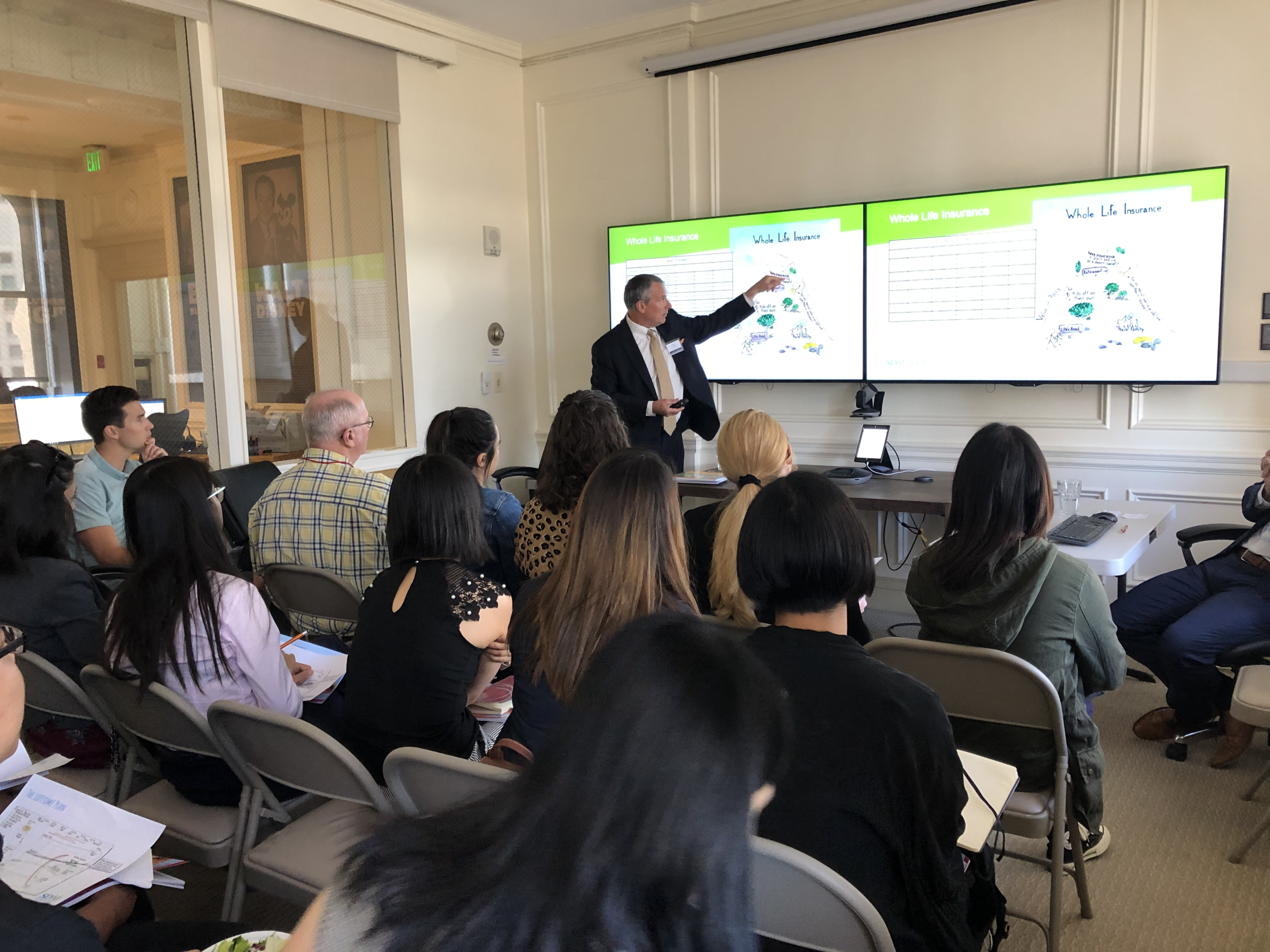 Our Curriculum
Our team promotes financial literacy education via a comprehensive and interactive 5-module curriculum that reviews the integral parts of personal finance. The 5 modules cover the basics of personal finance, credit/debt, student loans, insurance and investing/retirement.
Book Our Workshops
I have now attended several 5 Buckets Foundations sessions, and without fail, these are some of the best and most engaging. I feel part of the conversation and no matter the number of attendees, I feel heard and engaged. The work on financial literacy that they are doing is necessary and beyond valuable on a personal and a professional level.

Calvin C.
[The presentation] was engaging, easy to understand, and detailed. Throughout, you were empathetic to our feelings and current situation, and I think we were all grateful for that.

College Freshman
At the end of their presentation I felt that my financial literacy had went up and appreciated the book that they gave for all of us to take home.

College Freshman
The foundation is absolutely wonderful and I find it very helpful for young adults to gain knowledge on financial literacy because schools don't teach us this.

College Freshman
They gave the right amount of information so we were not overwhelmed, but also, were able to cover important topics that are applicable to us as college students.

College Freshman
Donate
Your contribution will support our mission and enable us to provide workshops, free books, and literacy resources to students and adults in the Bay Area and beyond.
Donate